Porto Historic Centre
Management Plan
Client: Porto Vivo SRU
With other Historic Centre Stakeholders, Opium developed the strategic framework and operational guidelines for Porto Historic Centre, classified by UNESCO as World Heritage. Heritage should be safeguarded, preserved, and cultural properties should be managed using models of sustained development, which, in turn, envisage an integrated relationship between man and environment. This Management Plan aims to meet this challenge. It attempts to provide the classified property with a new planning, management and communication tool which facilitates better preservation and appreciation, consequently safeguarding it and its long-term vitality.
Centro Histórico do Porto
Plano de Gestão
Cliente: Porto Vivo SRU
Com outros stakeholders do Centro Histórico, a Opium desenvolveu o quadro estratégico e as diretrizes operacionais para a gestão do Centro Histórico do Porto, classificado pela UNESCO como Património Mundial. O Património deve ser salvaguardado, preservado e os bens culturais devem ser geridos seguindo modelos de desenvolvimento sustentado, o que, por sua vez, proporciona uma relação integrada entre o homem e o ambiente. Este Plano de Gestão tem por objetivo enfrentar este desafio. Pretende disponibilizar à propriedade classificada um novo instrumento de planeamento, gestão e comunicação que facilite uma melhor preservação e valorização e, consequentemente, a sua salvaguarda e vitalidade a longo prazo.
Douro Routes
and Viewpoints network

Client: Association of Municipalities of Douro Valley North
Communication and enhancement of the network of routes and viewpoints of the Douro region.

Rede de Caminhos
e Miradouros Durienses
Cliente: Associação de Municípios do Vale do Douro Norte
Comunicação e valorização da rede de caminhos e miradouros da região do Douro, contribuindo para a sua promoção turística.

+ More info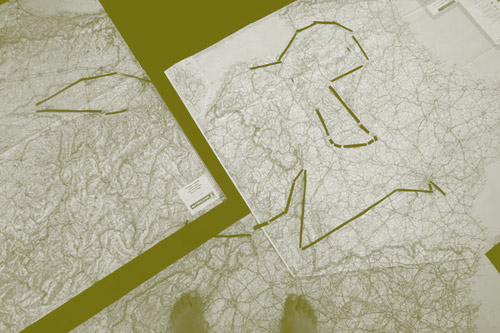 Viagens com Alma
Client: Diocese of Porto and Diocesan Secretariat for Liturgy - Department of Cultural Heritage of the Church
Enhancing the cultural heritage of the Oporto Diocese, using innovative tools on an appealing way.

Viagens com Alma
Cliente: Diocese do Porto e Secretariado Diocesano de Liturgia - Departamento dos Bens Culturais da Igreja
Divulgação e valorização, de forma apelativa e inovadora,do património cultural da Diocese do Porto, assente na conceção de percursos turísticos e ferramentas de comunicação e suporte à visita. Pretende-se dar a ver o património – material e espiritual.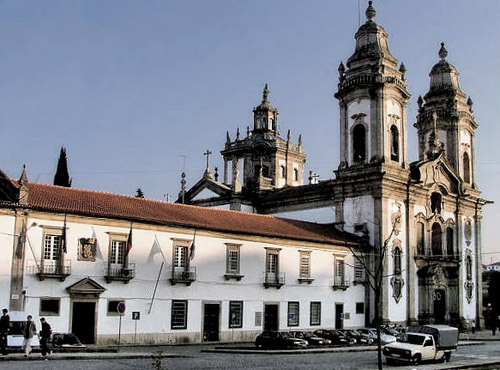 Convent of Refojos
- Sacred Art Inventory
Client: Municipality of Cabeceiras de Basto
Inventory of religious art of the Church of the Convent of Refojos.
Arte sacra do Convento
de Refojos
Cliente: Câmara Municipal de Cabeceiras de Basto
Inventariação do espólio de arte sacra da Igreja do Convento de Refojos.

+ More info

Torres Novas Castle
Client: Municipality of Torres Novas
Strategy, design and content research to enhancing the image of Torres Novas Castle as a factor of identity and rising its importance in the cultural and tourism regional networks.

Projeto de Musealização
e Interpretação do Castelo
de Torres Novas
Cliente: Câmara Municipal de Torres Novas
Elaboração de Estudo para Intervenção no Castelo de Torres Novas, que integrou a sua definição estratégica, o desenho do seu conceito e a seleção de conteúdos, com o objetivo de reforçar a imagem deste elemento patrimonial enquanto factor identitário e a sua importância na oferta cultural e turística da região.

+ More info